What is Customer Relationship Management
4 min read
CRM stands for Customer Relationship Management. In its core, CRM describes the way a company builds and fosters connections (relationships) with potential and existing customers. CRM helps businesses improve their customers' experience, thereby increasing likelihood of (re-)purchase, customer lifetime value, and reducing their own business costs. In terms of technology, CRM describes the platform or system (technology) that a business uses to manage their relationships with customers, contacts, prospects, and as well as assigning tasks related to them internally.
Why It Matters: Why Do I Need a CRM?
Any business, no matter the industry, size, or geographic region, relies on new and repeat customers for their business to grow. In order to close deals with customers and gain repeat business, you need to ensure that your customers are happy – both with your product and/or service you're offering, as well as with the overall customer service you provide (the "behind the scenes" things).
How well you manage your customer relationships defines customer satisfaction – which in turn determines your customer acquisition, retention, and business revenue growth. By optimizing the key processes surrounding the customer lifecycle, and providing more data and insights to customer-facing professionals, organizations can increase productivity and profits and drive higher top line sales in addition to increasing lifetime customer value.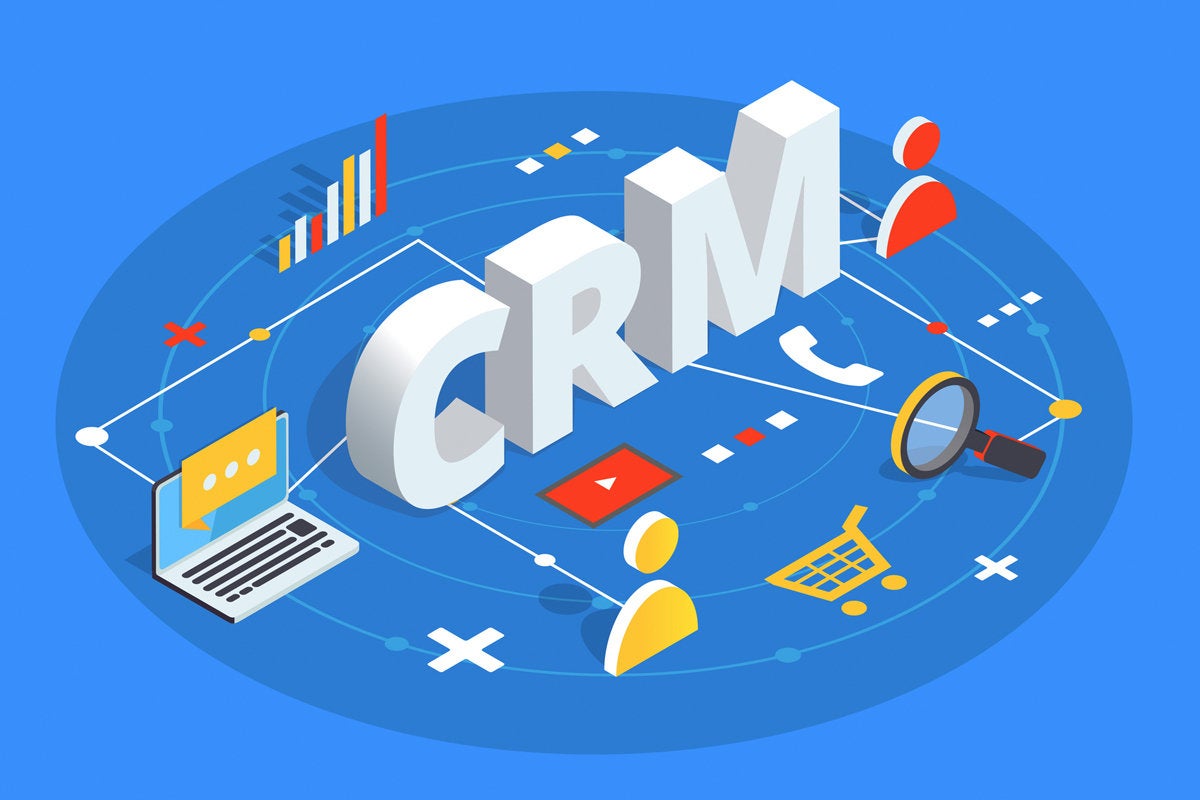 Features and Benefits of CRMs
A CRM system will be your business's centralized location for all your customer and sales data. Among other things, a CRM system can capture, record, track, monitor, and enhance all customer-related activities and information. Multiple teams can respond and engage from directly within the CRM system. Additionally, teams can address any customer issues or questions that arise and follow-up accordingly. In addition to comprehensive data management, a CRM system will help you align your sales, marketing, and customer support departments by providing easy, joint access to information and company-wide sharing options.
Here are three key benefits you can gain from a CRM:
Automated Business Processes
A CRM will allow you to minimize your manual tasks. By creating automated workflow rules and processes, as well as taking advantage of automated reporting functionalities, your sales team can achieve huge time-savings and increased sales productivity. As an example, a CRM system can automatically run status reports for you and email them to your sales manager.
By automating time-consuming and tedious work processes into simpler, streamlined workflows, your sales reps' time is being freed up to focus on what really matters: building relationships with your clients. In the end, your customers care about the quality of goods or services they receive, not how accurately their data appears in your system.
Sales and Marketing Alignment
Because lead quality is a top barrier to success in sales, it is imperative that your sales and marketing departments and efforts are aligned. The quality of MQLs that your marketing team passes over to sales will determine your sales team's time-efficiency and sales productivity. Aligning your sales and marketing efforts and achieving better sales acceleration is one of the key benefits you will achieve from a CRM.
Another benefit of using a CRM system is that it improves internal team collaboration through greater visibility across the organization.
Remember, you're likely not the only one in your company who needs to access relevant information about a given customer at a specific time. Take for instance, a sales rep who just logged a call with a customer, while his or her sales director is responding to an email from the customer's support department at the same time. With a CRM, both can have instant access to the same information and accordingly address each issue separately.
Another benefit of a CRM system is that your marketing teams can receive accurate and detailed, real-time feedback from sales on which of their campaigns were the most successful. This will ensure that future marketing spend will be more efficiently allocated and optimized to ensure an improved bottom line.

Aligning your organization's departments with your CRM will improve your sales cycles, lead quality, data accuracy, customer retention and overall customer satisfaction.

Centralized Location for Customer Information
One of the biggest objections to CRM adoption is that salespeople already have too many processes and systems in place. However, any good CRM system will enable seamless integration with other business applications and thereby enhance any existing processes.
In addition, a CRM system needs to be flexible and customizable enough to make implementation quick and easy, yet offer room to modify processes within the system. In addition to providing comprehensive, functional data storage, a good CRM will function as a comprehensive business platform.